Georgia printer takes the lead in the Atlanta market by adopting the latest in offset print technology.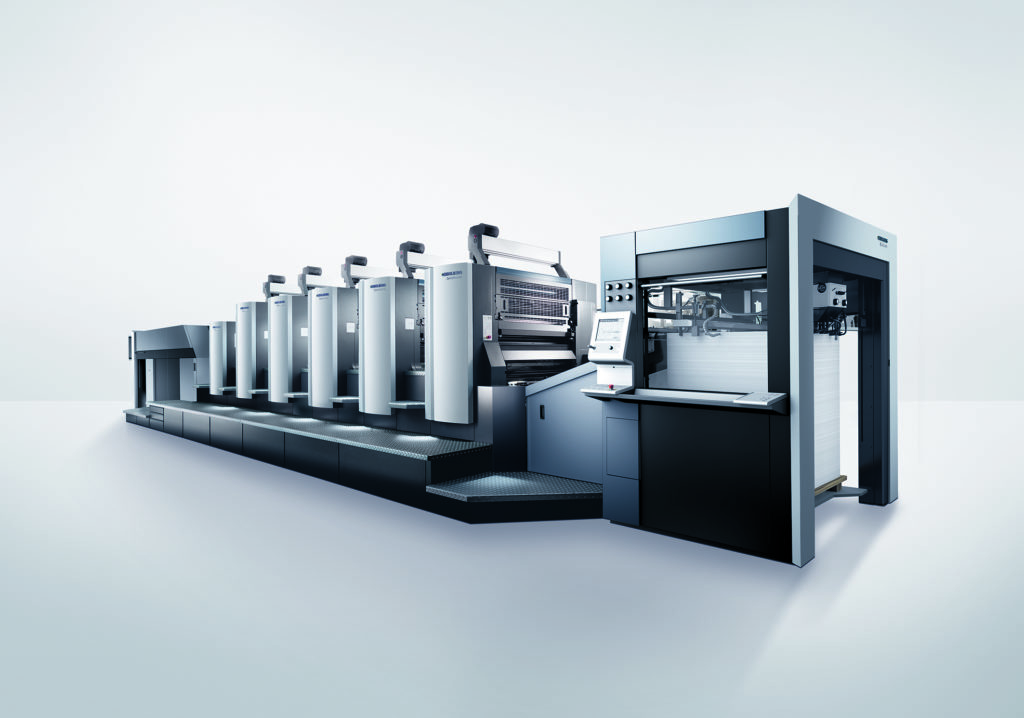 Duluth, Georgia (June 4, 2019) — Wallace Graphics announces the purchase of Heidelberg's advanced offset press—the Speedmaster CX 102. This latest press model coupled with their Prinect Axis Control brings a new level of integration between software and the printing press. The automation, run speed and color accuracy produces print collateral with a consistently higher print quality and a significantly lower production time. After seeing a demonstration of the CX 102, Jonathan Wallace, President of Wallace Graphics made the decision to purchase the new press to enhance their offset capabilities.
"Our set-up times have gone from 25 minutes down to five minutes, and we now have the ability to preset multiple print jobs in a production environment. It allows us to offer our customers more cost-efficient printing in a wider range of quantities with quicker turnaround times."

Jonathan Wallace, President, Wallace Graphics
The architecture of CX 102 press also makes it an efficient solution for print projects with multiple versions and multi-page catalogs.
With speeds of up to 16,500 sheets per hour, Heidelberg's newest press analyzes each sheet on the fly for never before seen color consistency. Color is monitored and adjusted based on how the human eye sees color rather than ink density.
Paper waste with the new Speedmaster is also a fraction of other offset presses for the most environmentally friendly press in its class. The intelligent control of the press is designed to eliminate carbon dioxide (CO2) emissions and reduce energy consumption, while running at peak performance.
Wallace Graphics is an award-winning commercial printer located in Duluth, Georgia. They offer offset, digital and large format printing along with direct mail and fulfillment services. Founded in 1987, Wallace Graphics is the printer of choice for a wide variety of industries ranging from small businesses to global brands. For more information, please visit www.WallaceGraphics.com